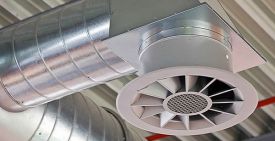 Air Conditioning Unlimited HVAC technicians have been installing industrial HVAC systems since 2002. Our service technicians undergo continuing education to stay on top of all of the latest industrial heating, ventilation, and air conditioning applications.
From manufacturing plants to warehouses, our highly trained, industrial HVAC technicians can meet your repair and installation needs. We offer installation and repair of all heating and air systems.
Our team can install a whole new industrial HVAC system, or repair your existing system, including replacement of parts. We are an authorized Ruud dealer, and highly recommend the Ruud system.
Mechanical Expertise:
Air Cleaners
Air Handlers
Boilers
Building Automation
Chilled Water Applied Systems
Chillers
Compressors
Condensers
Controls
Cooling Towers
De-humidifiers
DX Unitary Systems
Evaporators
Expansion
Devices
Fans
Filters
Heat Pumps
Heating Units
Humidifiers
HVAC Coils
Indoor Air Quality
Make-up Air Gas Heating Systems
Thermostats
Variable-Air-Volume-Units
Air Conditioning Unlimited encourages regular maintenance of your industrial HVAC to prevent equipment breakdowns and down time. We'll provide you with a maintenance plan that maintains your equipment according to the manufacturer's specifications, and covers the life of your industrial HVAC equipment.
You'll find that a regular maintenance plan pays for itself in:
Reduced energy consumption
Lower utility bills
Protection of your equipment investment
Fewer or no interruptions of work
Peace of mind