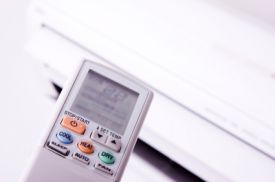 When you need a heating contractor in the San Fernando Valley, call Air Conditioning Unlimited. We are a fully licensed heating contractor in the San FernandoValley with years of experience in installing, maintaining, and repairing furnaces and heat pumps. Plus, our certified technicians also understand all the other elements that affect your home's energy efficiency, like insulation and ductwork. We can provide total home performance solutions to help you get the most out of your HVAC system.
We offer the following services for your comfort and convenience:
Heating System Service & Repairs Our expert technicians have the skills and experience needed to correctly diagnose and repair all kinds of issues with gas furnaces, electric furnaces, and heat pumps.
Heating System Maintenance Getting regular maintenance for your heating system can help improve its overall performance, as well as lower energy costs, maintain good indoor air quality, and give you peace of mind about the safety and reliability of your system.
New Furnaces Replacing your old furnace with an efficient appliance can save you a bundle on energy costs and allow you to enjoy quieter operation and a more comfortable home. As an expert heating contractor in the San FernandoValley we can recommend the best new furnace for you and install it properly.
New Heat Pumps Heat pumps offer precise, efficient, and reliable heating and can often double as part of your cooling system as well. We provide complete service for heat pumps in the San FernandoValley including sales, installation, repairs, and maintenance.